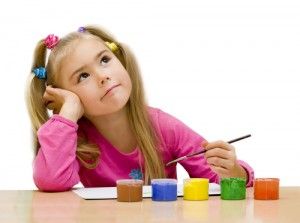 Play Therapy
Play therapy refers to a method of psychotherapy with children in which a therapist uses a child's fantasies and the symbolic meanings of his or her play as a medium for understanding and communication with the child. The aim of play therapy is to decrease those behavioral and emotional difficulties that interfere significantly with a child's normal functioning. Inherent in this aim is improved communication and understanding between the child and his parents. Doran sees children ages 4 and up.
Your child may play board games, participate in sand tray, use play dough, puppets, or draw to name a few. Children seem to express themselves better when they play rather than sitting and talking as adolescents and adults might do because they are comfortable in that environment.
Doran will meet with the parent(s) or guardian(s) alone for the first session to gather information about the child's thoughts, feelings and behaviors. Future sessions may include parents full or partial involvement in the sessions.
Read more...